Level 7 Systems delivers business and residental communication services based on the SIP (Session Initial Protocol) technology. We are commited to providing innovative, cost-effective communication solutions to our customers.
Read more
Our brands

VoIPstudio is a next generation communication platform tailored to a specific business requirements. It enables businesses to use the most advanced features, previously available only in expensive – enterprise class systems. Visit VoIPstudio.com website.

Powerful SIP Trunking solution for inbound and outbound calls aimed at companies which have their own PBX. GoTrunk offers a number of unique business and technical features that set a new standard in SIP Trunking. Visit GoTrunk website.

WebsiteChat.net allows website visitors to connect to a company support team and have their questions answered instantly by clicking on a live chat button embedded on a web page. It gives website visitors best online experience.

Visit WebsiteChat.net website.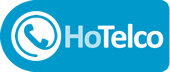 HoTelco is fully integrated and simple to deploy telephone system for hotels that brings instant savings for any hospitality business

Visit hotelco.us website.
News
June 2, 2016
Expanding the VoIP offer with SIP Trunking Creating a long-term enterprise communication strategy involves a lot of decisions and choices, most [...]
December 23, 2015
Oracle Sales Cloud Customers Can Use VoIPstudio CTI Connector To Improve Efficiencies News Facts VoIPstudio, a specialist in high quality VoIP [...]
July 28, 2015
Leading business telephony provider VoIPstudio today announced it has selected CounterPath's Bria softphone for use with its service. Now, new [...]